I get lots of emails from folks saying "My Dad (Uncle,Ganddad etc) served in a Army railway unit in WWII ( Korea) and I don't know the unit number or how to find out about his service. How do I get started ?"
From the National Archives
Research on Veterans in Military Records
There is no simple explanation for how to begin research on veterans. Your path will depend on whether your research is personal, genealogical or historical in nature; and on aspects of the veteran's service such as: which branch of service, which conflict, what dates, whether Regular Army or a volunteer unit, whether they were an officer or enlisted personnel, and whether there was a pension application.
Research in Military Service Records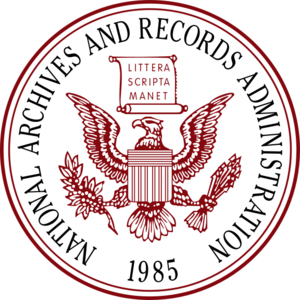 Military service records are the primary source of information on individual veterans. These include Official Military Personnel Files (OMPFs) for recent veterans, and compiled service records and pension files for older veterans.
*
Genealogy Research and Military Records
*
An Overview of Records at the National Archives Relating to Military Service
*
20th-Century Veterans' Service Records
*
How to Request Copies of Military Service Records

Research in General Military Records
The SF 180 form to mail or fax to request your veteran's DD Form 214 (Report of Separation)
Standard Form 180
You can also submit your request
online here
Guide to researching your World War II vet here
Ww2 Participation
This the information you need to gather before making your request
* The veteran's complete name used while in service
* Service number or social security number
* Branch of service
* Dates of service
* Date and place of birth may also be helpful, especially if the service number is not known
* If the request pertains to a record that may have been involved in the 1973 fire, also include:
o Place of discharge
o Last unit of assignment
o Place of entry into the service, if known.
* While this information is not required, it is extremely helpful to NPRC staff in understanding and fulfilling your request:
o The purpose or reason for your request, such as applying for veterans benefits, preparing to retire, or researching your personal military history.
o Any deadlines related to your request. We will do our best to meet any priorities. For example, you may be applying for a VA-guaranteed Home Loan and need to provide proof of military service by a specific date.
o Any other specific information, documents or records you require from your Official Military Personnel File (OMPF) besides your Report of Separation (DD Form 214).
For additional information you can call or write
# NPRC Mailing Address:National Personnel Records Center
Military Personnel Records
9700 Page Avenue
St. Louis, MO 63132-5100
314-801-0800
# NPRC Fax Number : 314-801-9195
For Unit research including Rosters, Morning reports etc
U.S. Army Center of Military History
103 3rd Avenue
Fort Lesley J. McNair, DC 20319-5058

Modern Military Records - NWCTM
8601 Adelphi Road
College Park, MD 20740-6001
Army Records at National Archives here:
http://www.archives.gov/research/military/army/
also :
U.S. Army Center of Military History
An important resource for military researchers.
U.S. Army Military History Institute
MHI is an institute of the US Army War College.